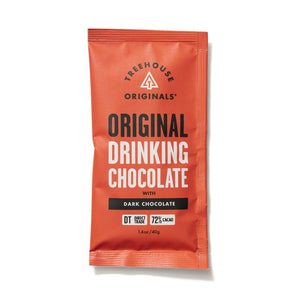 This premium 72% cacao drinking chocolate is made with real dark chocolate from high quality, organic cacao that we sustainably source directly from a Oro Verde farmer-owned cooperative in Northern Peru.

Crafted in small batches to bring out the individual nuances of each cacao bean with a modern take on a traditional European technique. All this makes for a decadent, fruity & fudge-like hot chocolate as intended to highlight the spirit of craft chocolate making.

Just add hot water and a splash of Coffee Liqueur or Mud Puddle Bitter Chocolate Vodka!