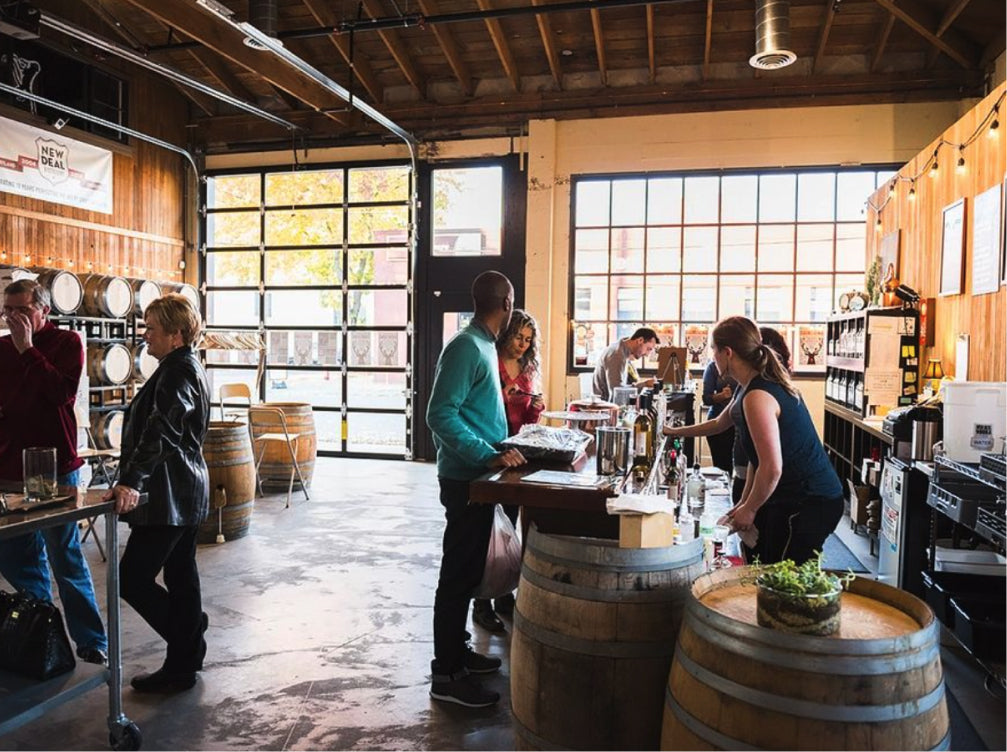 Our Story
We've been craft distilling spirits with passion and precision in Portland's Central Eastside since 2004. Inspired by the DIY creative culture of Oregon's pioneering craft brewers, winemakers and artisans, New Deal's early presence and collaborative ethos helped put Portland on the map as a craft spirit enthusiast's destination.
The New Deal Bottle Shop was born during the early days of the pandemic: our version of a one-stop shop supplying all your home cocktailing needs combined with a thoughtful selection of local beer, wine, cider, and non-alcoholic drinks, plus gifts, barware, books, and more for the home bartending enthusiast.
We welcome you to browse our Bottle Shop offerings, place an order for local pickup, or choose from a small selection of craft spirits available for US Shipping. As each state has its own policies regarding the shipment of alcohol (thank you leftover prohibition laws), entering your zip code will determine which products are available for shipping in your area.
Visit Us
New Deal Craft Spirits
Whether you seek classic cocktails, craft cocktails, culinary cocktails, fun cocktails or just something to sip, New Deal has a spirit for every occasion.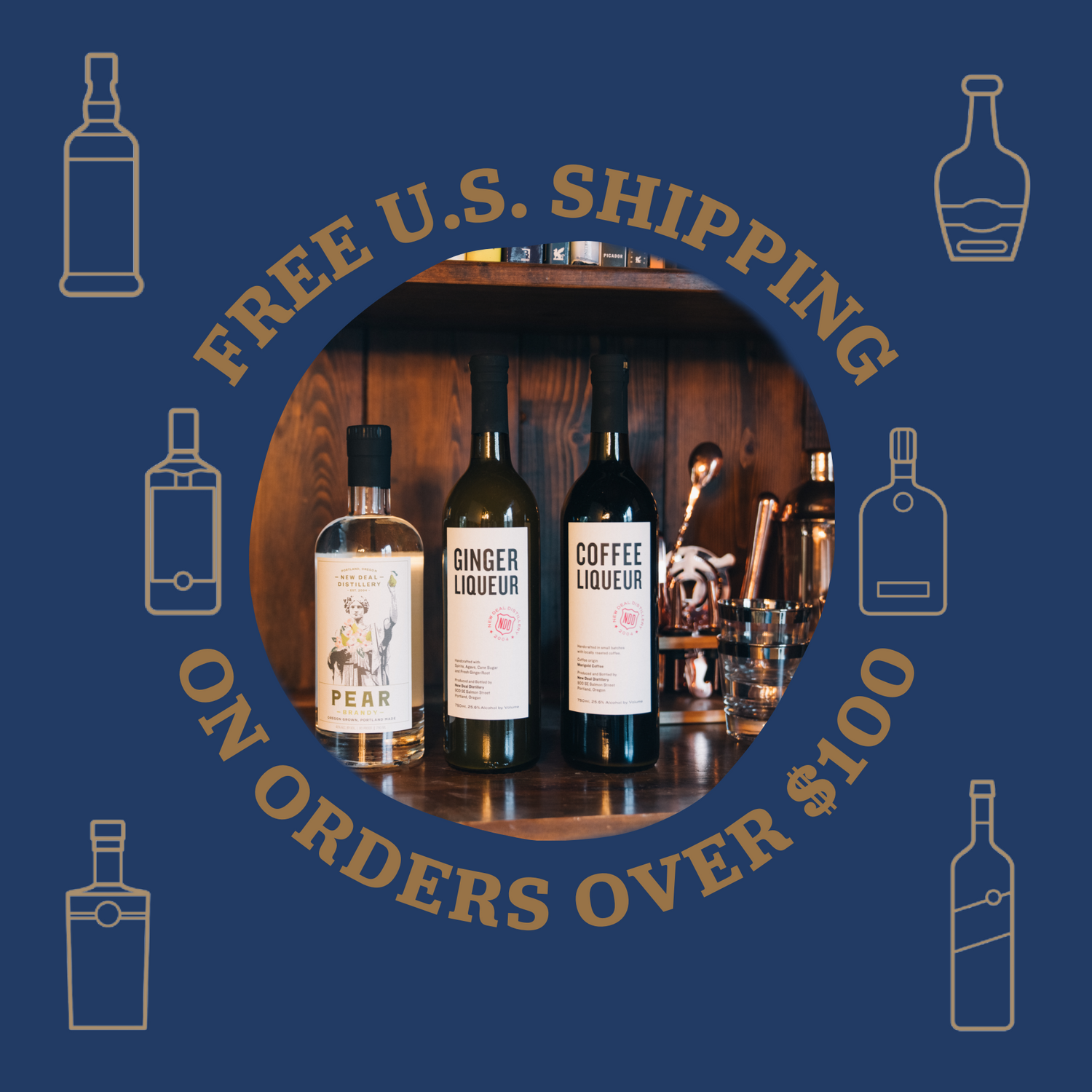 Free Shipping
For a limited time enjoy FREE SHIPPING on U.S. Shipping orders of $100 or more.
Enter promo code SHIP100 at Checkout.
Happy Holidays from the New Deal Crew!
SHOP NOW
Shop By Category
Browse unique craft beverages and cocktailing supplies by category to find exactly what you need, including small-batch whiskey, seasonal beer, Bloody Mary mix, cocktail syrups, and more.
Shop All Beverages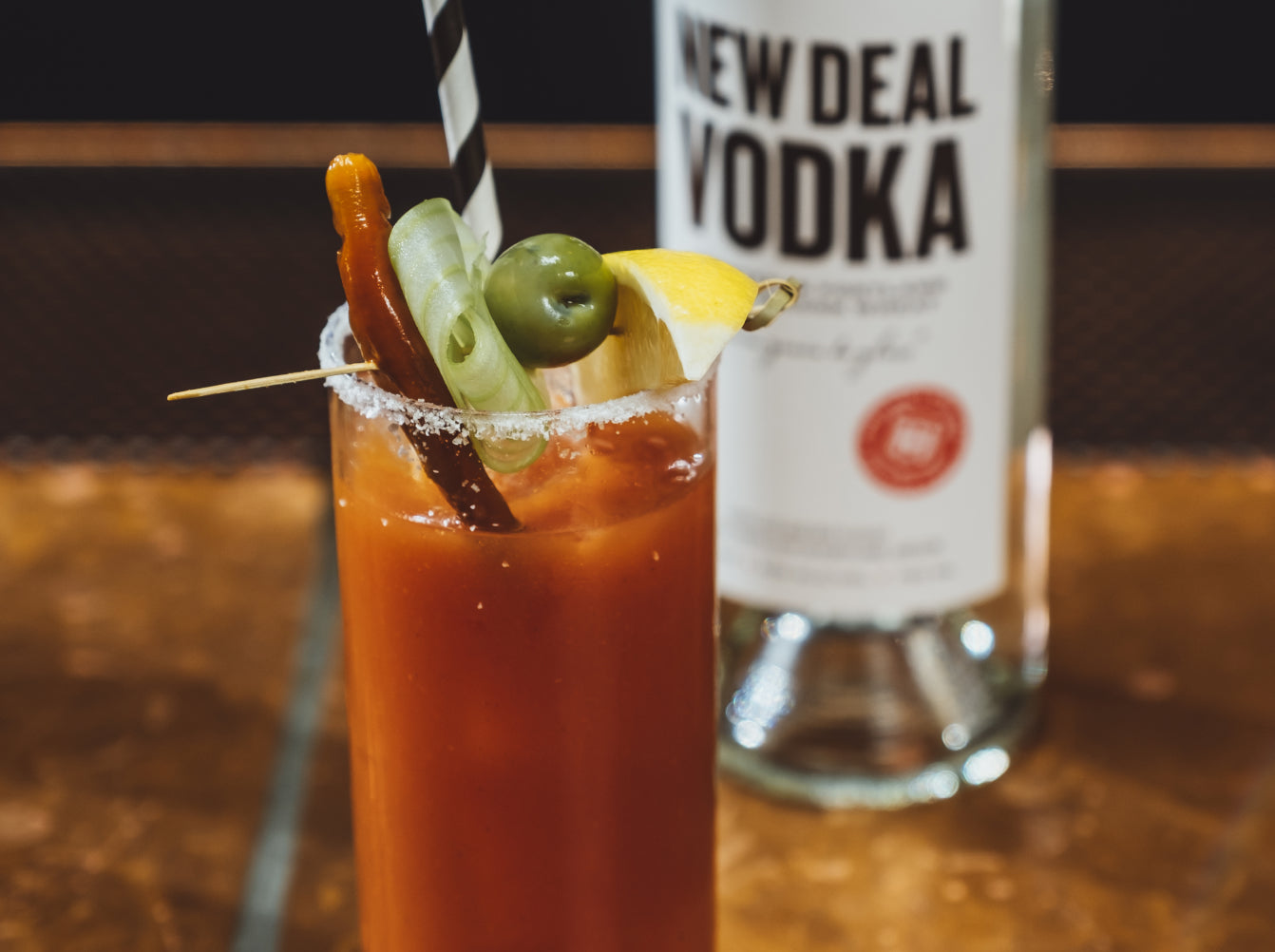 Cocktail Kits
Hosting a get together? Need a gift idea? Make it easy by grabbing all the ingredients for delicious drinks with one of our cocktail kits.
Shop Cocktail Kits