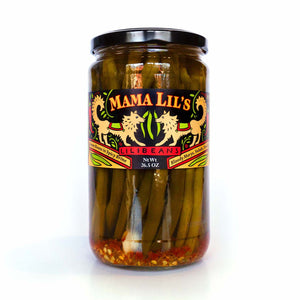 Mama Lil's Pickled Green Beans 26.5oz
Looking to spice up your Bloody Mary? Garnish with Mama Lil's Pickled Green Beans to add a crisp, spicy, zingy finishing touch to your favorite breakfast cocktail!

At Mama Lil's, only the best locally grown and freshest natural ingredients make it into their products. All of their produce is sourced from local Oregon farmers to create some of the world's tastiest gourmet food products!
Gluten-free. Soy-free. Lactose-free. 100% Natural. 100% Vegan.