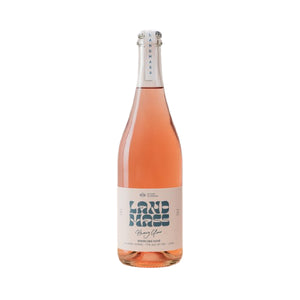 Refined yet playful, this Underwood Mountain sparkling rosé of comprised of Champagne varietals, shows off notes of honeydew melon, vanilla biscuits, pears, and bright minerality. Producing sparkling wines is Landmass's specialty and this wine is not to be missed.
34% Pinot Noir in stainless steel, 48% Chardonnay & 18% Pinot Gris in neutral French oak.
Fruit was grown between 1400-1800 feet elevation in the majestic Columbia River Gorge.

 750ML  |  13% ALCOHOL BY VOLUME  |  COLUMBIA GORGE AVA & OREGON