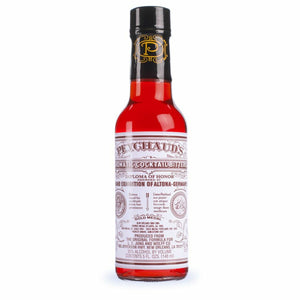 The New Orleans classic!
Developed by apothecary owner Antoine Amedie Peychaud in the early 1800s, these bitters were originally billed as a healing tonic and were added to brandy concoctions sold in his pharmacy. People went wild for the zesty flavor Peychaud's bitters added to the brandy drinks and soon began requesting it in bars and coffee houses around the city. 
Nowadays, cocktail fans know Peychaud's as an essential ingredient in the Sazerac. We switched out the classic rye whiskey for our Gin No 1 for a riff on the classic recipe.