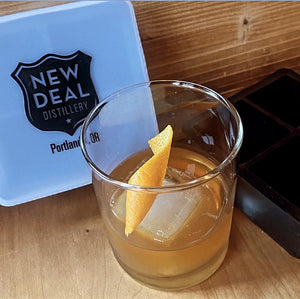 New Deal Branded Large Ice Cube Trays
Large cubes really are the trick to enjoying your favorite spirits or spirit forward cocktails on ice. These cubes will melt slower and provide more surface area, cooling your drinks longer without over diluting them!  
Each New Deal silicone ice tray makes 4 large cubes and comes with a lid for easy stacking!