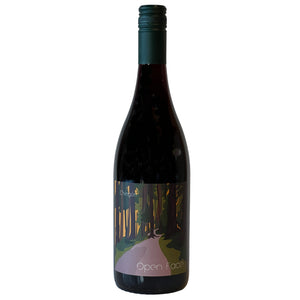 We chose this wine as an excellent example of what is possible for Cabernet Franc in Oregon.  
The aroma is a gentle but persistent potpourri reminiscent of the last ripe berries of summer being baked under a cinnamon crisp, and fresh bay leaf hanging to dry.
The flavors show wonderful balance between the juicy lush fruit, savory herbs, and a hint of salt.  This wine was aged in neutral oak, allowing the fruit to shine bright, with medium-body, and a succulent acidity that makes you instantly ready for the next sip.
Lovely to drink on it's own, or we know you will find yourself smiling as you sip it with pizza, or aim for a meal pairing that features Oregon's fall produce and lighter meats.
750ML | 13% ALCOHOL BY VOLUME | 2021 | ELKTON AVA, OREGON