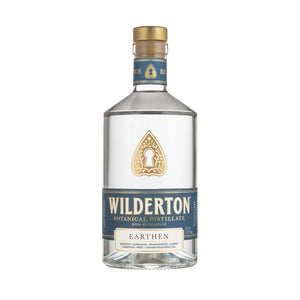 Elevating the non-alcoholic beverage
The pure botanicals in Wilderton's spirits are gently vacuum distilled, drawing out their true flavors and aromas. Created by two Oregon liquor industry veterans, Wilderton has set out to celebrate the complexity and experience of a traditional spirit while remaining unbound by alcohol.
The Earthen distillate has flavors of white peppercorn, pine-smoked tea and cardamom with notes of exotic spices, patchouli, wood, and smoke. Robust, sultry, and warm with a lingering finish.
Want to learn more about Wilderton's story, spirits, and recipe recommendations? Check out their Website!