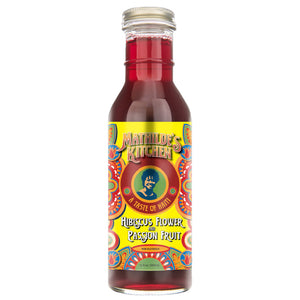 Mathilde Wilson, owner of Mathilde's Kitchen, has shared that "Like the long mountain footpath from my village in Haiti, my artisanal brews come from the winding passages of ancient times and culture: with West African flowers and seeds, Caribbean spice bark, and Asian roots."
The dried calyx of Hibiscus Sabdarifa is naturally refreshing and deeply rewarding. Though hardly known in the USA, it has been cherished for eons worldwide both medicinally and as a beverage. This brew is made from fresh Passion Fruit and flavored with Caribbean love and the joy of life!


Tips for use: A deep flavored brew goes a long way: poured over lots of ice, added to mixed drinks, a super spritzer, or on ice cream!