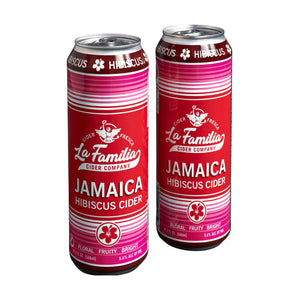 La Familia Cider Company brings

 old-world family recipes from Mexico to a new generation & home here in the Northwest, 

bringing everyone into the family to drink their cider with an Aguas Frescas twist.
Every cider is crafted with 100% Northwest Apple Juice, with no water or artificial flavors added.
Their Jamaica Hibiscus Cider is the perfect summertime sipper: semi-dry, floral, fruity & bright.

19.2oz  |  5.6% ALCOHOL BY VOLUME  |  SALEM, OREGON